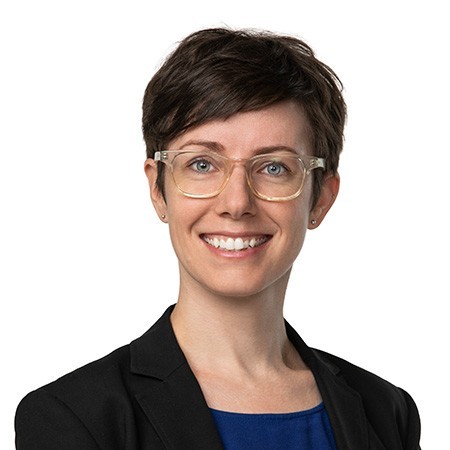 "I have done plenty of training programs over the years, and have also done some coaching, but this program was by the far the most effective and well-designed program I have participated in. It's now about 5 months since I finished the program and I can confidently say that there are long-lasting changes in the way that I see myself as a leader, the way that I feel about leadership and my career, and the way I conduct myself in my job and my life, which are extremely valuable."
"I never used to see myself as a leader. I changed as a person and as a leader in how I thought of myself over the six months with Coach Irene on the Emerging Women Leaders Program. Now, I would say not just that I want to be a leader, but that I already am one. I know I have what it takes to add value to everything I apply myself to and that I have important insights and experiences that can help them to help guide and improve my organisation, my staff, and my team.

In the past, I was tripped up by the traditional idea of a leader and progression that didn't really resonate with me. And so, I stagnated, got caught up in whatever's happening around me, drifted along. Often, I'd look up and realise that I didn't really like where I ended up.

Coach Irene has shown me how to be a powerful leader in my own way. I learnt how to let go of that need to define leadership with reference to standard expectations – but instead to define what I want and the kind of leader I want to be. With that, I learnt how to take deliberate action consistently to make things happen for myself and for those around me.

Finally, I realised that by staying in my safe zone, I wasn't growing and learning. I wasn't achieving everything I could be. Coach Irene helped me learn to get comfortable with being uncomfortable and to be kind to myself as I grow."
"I've worked with Irene for six months now and she has given me new perspectives and approaches to work and life. She was able to marry up what I want to achieve in the world and how I can behave and think to achieve those goals. One issue I've always has was the inability to let go of the anger and frustration when I thought someone had treated me unfairly or behaved in a way that I believed was unjust. This anger would just sit there and fester away. One of the most powerful tools Irene has taught me is how to show empathy even in the face of anger, and not let it get in the way of the bigger picture - what you want to achieve in life. The sessions are confrontational - they will challenge your perspectives and force you to really understand yourself: your strengths, your weaknesses, what you think is 'right.' I actually happened to be go on secondment when I started with Irene and came back to the exact same team 6 months afterwards. I could feel and see the change in myself and I could compare how I was just 6 months ago - the change was profound. I think we all kind of amble along in life, but one of the key takeaways from these sessions is that you don't have to amble - you do have the strength and, capabilities to direct your journey to wherever it is you want to go. Irene has given me the courage to own my vision and my strengths and I cannot thank her enough for that."
"I was able to realise that I exhibited the same patterns in my private life and my professional life, and that these patterns were hindering my progress…I felt heard, understood and free to express myself. I have been blown away by how warm, reassuring and calming Irene was. Irene is the voice that people need to hear because so many of us don't feel heard or understood. Sessions with Irene brought me new insights and helped me explore the options for moving forward."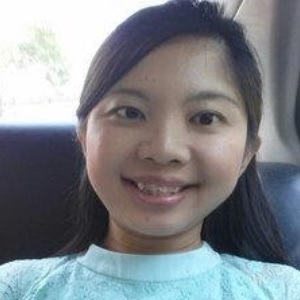 "You helped me to clarify my thinking and broaden my mind to include new avenues that I hadn't considered before. I felt daunted and at the crossroads in my career before the sessions but afterwards I felt empowered and hopeful. You're a great listener and I feel my career is in good hands with you as my coach!"
"My experience with Irene from Coaching Alliance Group was amazing. Being a part of this experience was such an incredible honour, magnified by having such strong and inspirational woman. Under Irene's coaching, it enables me to think about what motivates me in life and things which might inspire me in the future. Rather than mapping out the direct route, Irene helped me to define a much broader purpose and vision for my personal and professional life. Irene has given me valuable tools to make the most of all career opportunities and to become my own agent for change. From my perspective, my experience with Irene has been inspirational and life changing. I would highly recommend Irene and Coaching Alliance Group to anyone! "
"Before the EWLP, I was quite unsure of myself as a leader. Being short, brown, and female, I was concerned about judged harshly for being the opposite of what others expect of leaders …. not what others see as a stereotypical Asian … I started the Program thinking I had to learn how to tone myself down to be less male and more female.

The Program confirmed that I indeed had to tone myself down - but not in the way that I expected. Thanks to Coach Irene, I now know that what I need is to turn down my inner critic. I learned to replace the destructive inner monologue with one that dislodges the impostor syndrome and supports the leader I want to be. This was for me, the most profound shift through the Program.

Before, I was also expecting to learn how to tone down my emotions to keep calm in the face of conflict. What I learned instead was how not to suppress my emotions. Instead, Coach Irene taught me strategies to recognise and redirect my emotions into positive action aligned with the kind of leader I want to be."
"I learned a lot from the Program and it has definitely transformed me for better. It really helped me to define and articulate my leadership vision, improve my own emotional intelligence, become a leadership of myself, and become a better leader for others"
"It's not just your run-off-the-mill leadership training program. Coach Irene tailors each session to your needs which makes it a really personalised experience. I love that she's such a strong advocate for women in the workplace, and I always leave each session feeling empowered and inspired.

This program teaches you tangible tools to navigate life both within and outside of the workplace, and in this process you'll also discover so much about yourself that you might not have recognised."
"The EWLP program is the most challenging, holistic and transformative leadership program I have participated in. Irene will ask you the hard questions but she will also guide you and give you the practical tools to find answers for yourself.

She tailors her support to you and also gifts the strategies and tactics to enable you to be a more effective leader i.e. the leader of your vision. Highly recommend."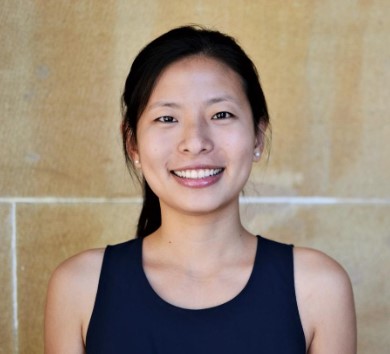 "You have helped me see things in different ways.

Firstly, you helped me reframe what I initially saw as a problem to see the opportunity it provided to expand my circle of influence. You also helped invoke my empathy to appreciate the good intentions behind the actions of others. Finally, you worked with me to become a more impactful communicator by targeting it to the needs of those I am seeking to influence.

The best thing is that I have noticed as a result of our sessions, I am able to focus more on what I can learn from my teammates professionally, and build stronger relationships with them. Thank you, Coach Irene! "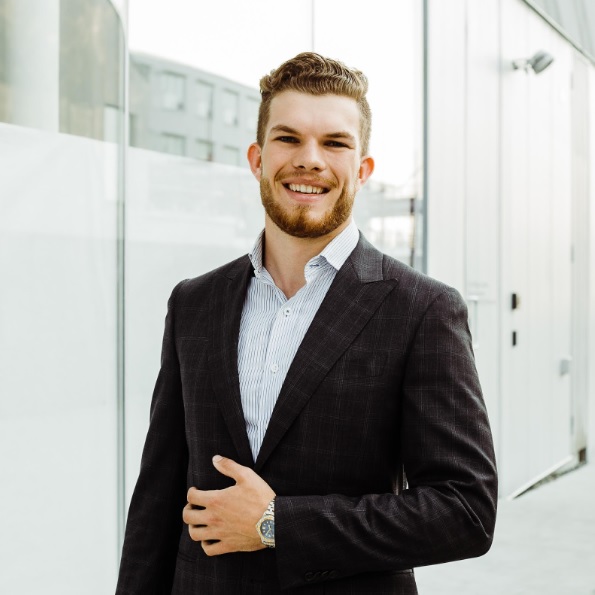 "…You challenged my way of thinking that helped me reframe some LIMITING perspectives and provided some actionable takeaways…"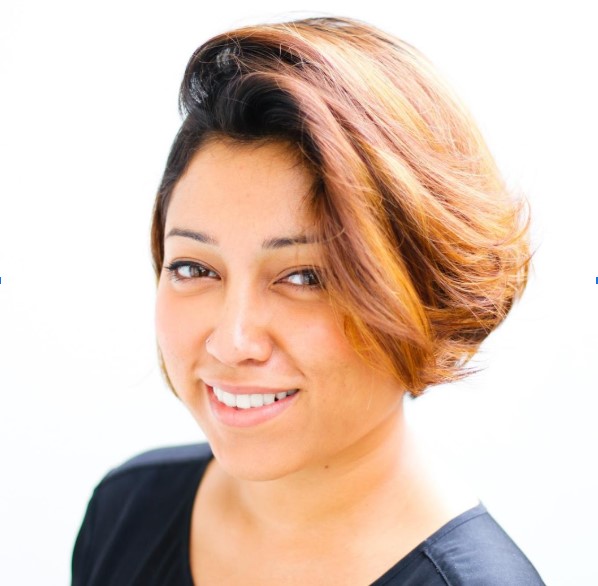 "The sessions I've had with Coach Irene have been transformational, to say the least. Every time we have a session, I learn new things about myself and that has been really refreshing and empowering in my quest to be a better person and leader. What I love most about our sessions is that Coach Irene instinctively knows how to challenge me to push beyond my comfort zone to find the answers that I seek, which are often times, already within me. Personally, one of the most important outcomes of these sessions has been the realisation that even as leaders, we need to take care of ourselves, in order to take care of others. And for me, growing through these coaching sessions has been the best way I've been taking care of myself. I would absolutely recommend the Coaching Alliance to everyone at any stage of their careers. Invest in yourself!"
"I have felt a huge shift in my mindset and inner voice. I am more confident to seek advice or assistance without feeling like an imposter. I have a greater sense of self I am beginning to understand what my values and strengths are and how I can harness these in my leadership."

"This program challenges you to focus on you! It will help you to clarify your key values and strengths and encourage you to lean into those on your leadership journey. You will be encouraged to delve deep to investigate the roots of any limiting beliefs or behaviours and be supported to overcome these using the latest, evidence-based methods."

"I've found a confidence I didn't know I had. By defining my leadership vision, focused on my values and strengths I have established purpose in a way that drives reason, motivation, and direction. This affects the way I approach my day, interact with others, and even parent my kids."

"By understanding that I'm working to tame the negative voice that others experience has allowed me to employ strategies that help me to operate with more clarity of thought. I'm better equipped to listen to my instinct, acknowledge my contributions are valid and be happier to speak up with ideas and views. "

"I'm better equipped to deal with blows. By understanding the effect of emotions and ego, and by using the [tools], I'm able to reframe tricky scenarios and choose how to establish better habits. I'm more resilient. Through the Program, I get Coach Irene supporting me to reframe the way I reflect and interact."

"I speak more openly, I'm less tortured about mistakes I make, I can recognise, and value subtle things good leaders do, my mindset has definitely matured. It would have taken a long time for me to get to this point (assuming I encounter all the theory) without this course."

"That it is transformative. That it provides you clarity about yourself. It peels away at all the unhelpful and distortive lenses in which you see yourself and lets you focus on what is important - it's very freeing. "

"My most important insight from the Program is that leadership comes from within. It's not enough to teach people how to speak or how to behave. Overall, I think the support Coach has given me is that the most valuable is the belief that I am more than I thought I was. The confidence that I can. She doesn't just tell me that, she shows me with her interest in hearing what I have to say."